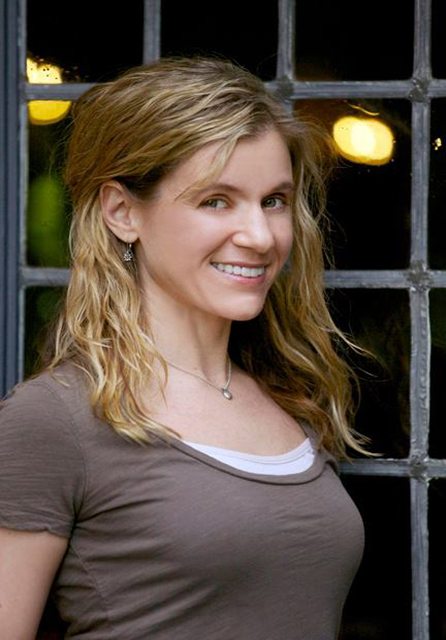 Patricia DeMasi, DDS
Dr. Patricia DeMasi, D.D.S., graduated from the SUNY Buffalo Dental School in New York with a minor in TMD (Temporomandibular diseases) studies and went on to complete a residency at the Palo Alto Veteran's Hospital.
Continuing Education: She has committed to continuous dental education, and is an active volunteer in children's dental programs.
Associations: An active member of the ADA (American Dental Association), ODA (Oregon Dental Association) and the MDS (Multnomah Dental Society) – serving as a Board Member for the last several years.
Recognition: Honored by both Top Dentist (2009-2017) and Who's Who in Leading Business Professionals for Oregon (2010-2017). Her practice, Healthy Smiles Dental Group has been ranked by YELP, Angie's List, Portland Monthly Magazine, and City Beats as a best dental practice and has received awards for outstanding customer service.
Dr. Patricia Demasi, DDS believes in comprehensive care that focuses on genuine personal attention, premium general, and cosmetic dental treatments and cutting-edge technologies that reduce your time and investment in the dental chair. She takes pride in serving the Portland, Oregon community and regularly volunteers and donates her services to children at Creston Dental Clinic.
Patricia Demasi, DDS expertise, and knowledge have helped many people with extreme dental anxiety and fear move forward into optimal oral health and dental wellness. She provides comprehensive quality care in a supportive environment and provides services such as sedation dentistry and leverages holistic relaxation techniques, like NuCalm, to help patients feel less apprehensive about dental care. She thoroughly explains dental care in terms that anyone can understand. She strives to make sure you are confident and informed about all aspects of your dental health.
Dr. Demasi makes herself easily accessible to all her patients who would like to speak with her about their dental health care, who have questions or concerns about any facet of their oral health care and services. She regularly consults with patients primary doctor's, upon their request, to coordinate ideal care and safety.
Her practice accepts most dental insurance and offers flexible payment plans with CareCredit.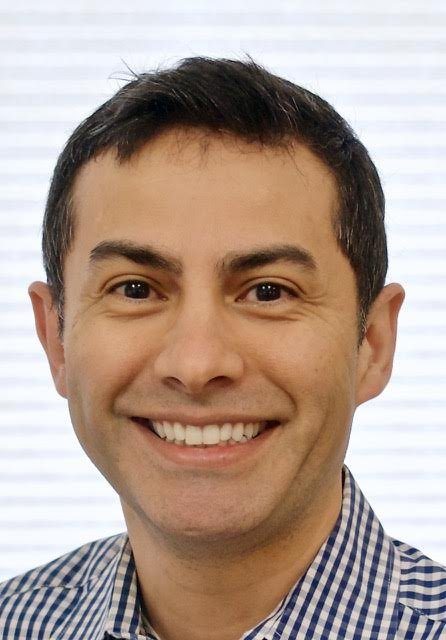 Al Saber, DDS
Dr. Al Saber, D.D.S.  graduated from SUNY Buffalo Dental School in New York in 2000, and has been in dental clinical private practice in NE Portland, since 2005 when he and Dr. Demasi, D.D.S. opened Healthy Smiles Dental Group. Dr. Saber has completed extensive continuing education with a focus on cosmetic dentistry including dental veneers, dental implants and all porcelain crowns. In addition he has dedicated advanced studies in oral
surgery and dental root canal therapy (endodontics).
Dr. Saber's main focus is comprehensive dentistry that is comfortable, affordable and saves you time. He believes each person is a respected individual and reserves quality time for each of your dental visits. He refuses to "double book" patients and sees only one patient at a time. He ensures each patient is treated with compassion, comprehensive care, and Dr. Al Saber earnestly cares about your long term dental relationship with Healthy Smiles Dental Group!
In his spare time he enjoys spending time with his wife, Dr. Patricia Demasi, is
an avid outdoorsman and enjoys being a volunteer with outreach dental programs. He is an active member of the ADA, ODA, and Multnomah Dental Society.
Healthy Smiles Dental Group, the practice of Dr. Al Saber and Dr. Patricia Demasi, DDS, has been consistently awarded excellence in customer service and dental care by Portland Monthly Magazine, Yelp, Google Plus and many of their peers. We believe it's because we treat people, not just teeth!
If you are looking for a gentle dentist Portland, OR, look no further than Dr. Al Saber at Healthy Smiles Dental Group.
Dr. Ji
Dr. Sung Yeon Ji, D. D. S., an Oregon Native, received her DDS from New York University College of Dentistry in 2013. She has been working as a dentist in private practices since that time and joined Healthy Smiles Dental Group, (HSDG), as a dental associate in May of 2017. She was selected out of competitive group dental practitioners to join HSDG because of her outstanding dental expertise in restorative general dentistry, oral surgery and endodontic dentistry (root canal therapy). She is an outstanding Portland, OR general dentist and was hand selected to continue the same quality care our Healthy Smiles Dental Group patients are accustom to.
Dr. Ji, D. D. S. believes in building long term relationships with her NE Portland patients within a gentle and comfortable environment at Healthy Smiles Dental Group. She works alongside Dr. Al Saber, DDS and Dr. Patricia Demasi, D.D.S. Dr. Sung Yeon Ji, D.D.S., is innovative, proactive and comprehensive in her approach to dental care for her patients. She sees one patient at a time to preserve the patient-dentist relationship and does not double book her schedule. Patient centered care is always the priority and you are always in control when it comes to your dental treatments. Dr Ji, DDS will take the time you need to understand all aspects of your dental care.
Outside the office Dr. Ji, DDS , enjoys spending time with her husband exploring the beauty of Portland, Oregon and The Pacifc Northwest. She is an avid outdoor enthusiast and enjoys hiking, biking and snowboarding. She became interested in dentistry while in her teens and is passionate about her profession in Dentistry.
Our Team
Our team consists of dedicated individuals who are kind, friendly, and caring. Our staff is here to ensure a pleasant experience during your visit to our office.
Our team includes experienced and energetic people whose goal is to communicate well with our patients and provide the best care possible.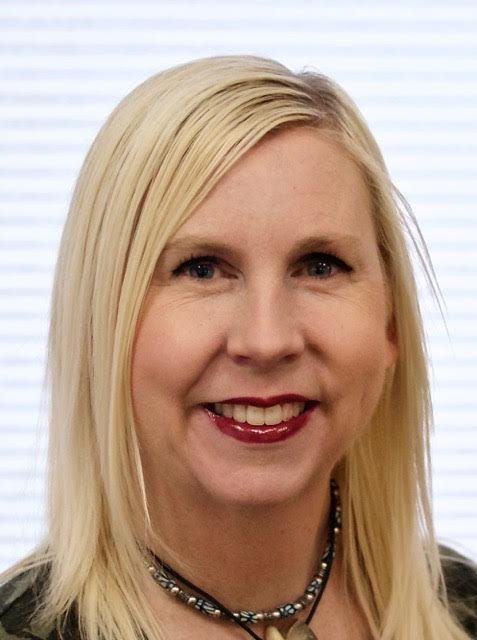 Stacey
Patient Treatment Coordinator and Dental Assistant, Patient Liaison/CDA
Stacey is our dental treatment coordinator in the front office and a certified dental assistant extraordinaire. Originally a certified dental assistant for Healthy Smiles Dental Group, she has transitioned into the front office and assists our dentists. as your needs require. She is a multi-talented team member who is dedicated to ensuring your ease and comfort for all your dental appointments from start to finish.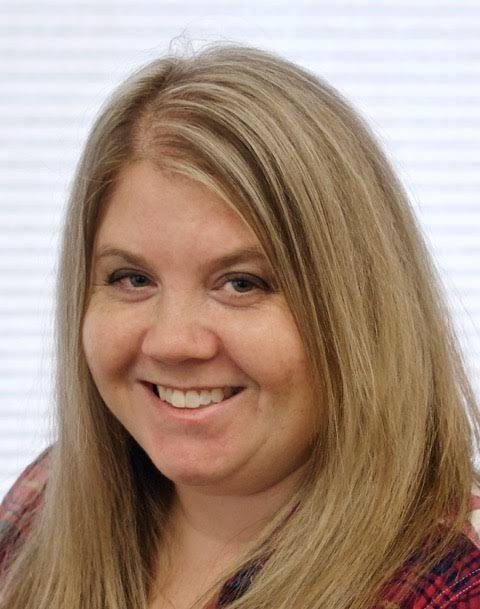 Jenny M.
Lead Dental Assistant
Jenny has been with Healthy Smiles Dental group for over ten years! She is our lead assistant and manages the dental assistant team, oversees clinic OSHA and safety administration, and oversees clinical purchases. She is an invaluable team leader who is dedicated to making sure our dental guests, doctors and team have smooth and comfortable appointments. She is focused on excellence in patient centered care and and outstanding customer service.
Jenny decided to become an assistant because she loves helping and making a difference in people's lives. In her spare time she enjoys spending time with her family, cheering on the Oregon Ducks and being outdoors! She is a Portland local and has been serving the community as a certified dental assistant for over 15 years.
Please let Jenny know if you have any questions about your appointments or upcoming procedures. She is an experienced pillar of dental knowledge and is excellent with helping patients understand treatments in simple terms.  If you have any special requests to make your visit more comfortable, please call today and let her know!
Donna H.
Lead Hygienist
I began my dental career in 1972 when I trained to be a dental assistant in the US Navy. After I was discharged, I went to dental hygiene school at Mt Hood Community College and graduated in1979. I then spent 2 years in Prince George, British Columbia which is 500 miles north of Vancouver, BC. It got too cold for me, so I came back to Oregon and stayed put. I have been with Healthy Smiles since it's inception and worked for Dr. Ron Nakata for 13 years before Dr's Saber and DeMasi bought the practice in 2005. I love all my "kids" here at Healthy Smiles and very proud of the work we do here. Everyone is kind, compassionate and committed to serving our patients with the best possible care.
Erica B.
Patient Liaison
Coming Soon…
Jessica
Hygienist
Coming Soon…
Kerry
Dental Assistant
Coming Soon…
Lisa
Dental Assistant
Coming Soon…
Eliza
Practice Manager
Coming Soon…