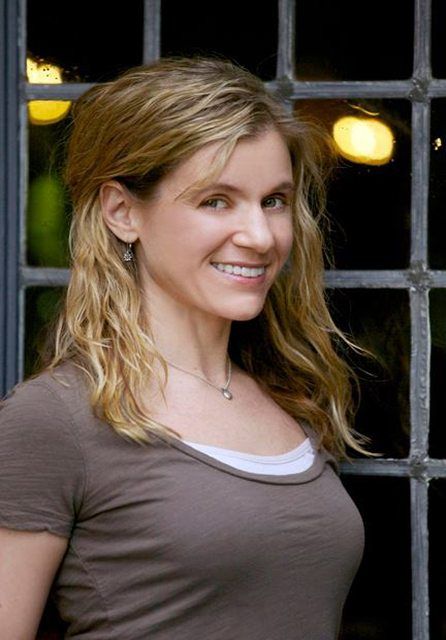 Patricia DeMasi, DDS
Dr. Patricia DeMasi, D.D.S., graduated from the SUNY Buffalo Dental School in New York with a minor in TMD (Temporomandibular diseases) studies and went on to complete a residency at the Palo Alto Veteran's Hospital.
Dr. Patricia Demasi, DDS believes in comprehensive care that focuses on genuine personal attention, premium general, and cosmetic dental treatments and cutting-edge technologies that reduce your time and investment in the dental chair. She takes pride in serving the Portland, Oregon community and regularly volunteers and donates her services to children at Creston Dental Clinic.
Patricia Demasi, DDS expertise, and knowledge have helped many people with extreme dental anxiety and fear move forward into optimal oral health and dental wellness. She provides comprehensive quality care in a supportive environment and provides services such as sedation dentistry and leverages holistic relaxation techniques, like NuCalm, to help patients feel less apprehensive about dental care. She thoroughly explains dental care in terms that anyone can understand. She strives to make sure you are confident and informed about all aspects of your dental health.
Dr. Demasi makes herself easily accessible to all her patients who would like to speak with her about their dental health care, who have questions or concerns about any facet of their oral health care and services. She regularly consults with patients primary doctor's, upon their request, to coordinate ideal care and safety.
Her practice accepts most dental insurance and offers flexible payment plans with CareCredit.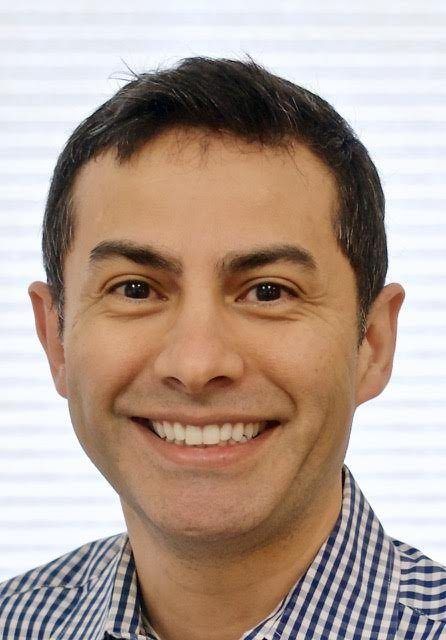 Al Saber, DDS
Dr. Al Saber, D.D.S.  graduated from SUNY Buffalo Dental School in New York in 2000, and has been in dental clinical private practice in NE Portland, since 2005 when he and Dr. Demasi, D.D.S. opened Healthy Smiles Dental Group. Dr. Saber has an avid outdoors-man and enjoys being a volunteer with outreach dental programs. He is an active member of the ADA, ODA, and Multnomah Dental Society.
Healthy Smiles Dental Group, the practice of Dr. Al Saber and Dr. Patricia Demasi, DDS, has been consistently awarded excellence in customer service and dental care by Portland Monthly Magazine, Yelp, Google Plus and many of their peers. We believe it's because we treat people, not just teeth!
If you are looking for a gentle dentist Portland, OR, look no further than Dr. Al Saber at Healthy Smiles Dental Group.
Catherine Kim, DMD
 Dr. Catherine Kim graduated from Case Western University Dental School, where she received the Pierre Fauchard Scholarship that recognizes achievement in academics, leadership, ethics and community service. Dr. Kim is passionate about dentistry and is committed to delivering the highest standards of care that is tailored to the individual needs of each patient. Dr Kim values her patient's trust.
On her days off, she loves spending time with her toddler son, reading, and taking dental continuous education courses.
Our Team
Our team consists of dedicated individuals who are kind, friendly, and caring. Our staff is here to ensure a pleasant experience during your visit to our office. Each member of our team comes with extraordinary backgrounds and experience which makes them remarkable as individuals and as a team, outstanding providers of comprehensive and compassionate dental care. We embrace your input and are always striving to make each dental visit to our office as comfortable as possible.
Kimberly M
Practice & Operations Manager
Kim moved to the Pacific Northwest from Las Vegas, NV. Kim has been in dentistry for over 16 years. She started her career as a dental assistant and progressed her knowledge and skills to managing dental offices. Kim's passion for the dental field and her exceptional customer service, ensures your dental experience here will be as comfortable as possible. Should you have any questions, comments or concerns, she is available to assist you with your dental care and billing.
Outside of dentistry Kim has many talents including being a licensed Master Esthetician, having a degree in Journalism and Mass communication.  In her spare time she enjoys reading, traveling, and learning new things. Kim speaks a little french and Italian. She is a self taught piano player, sings, and even made an album with her sister.  She also loves shopping, hiking, water and snow skiing and being outdoors.  She loves to dote on her niece and nephews and enjoys spending time with her family.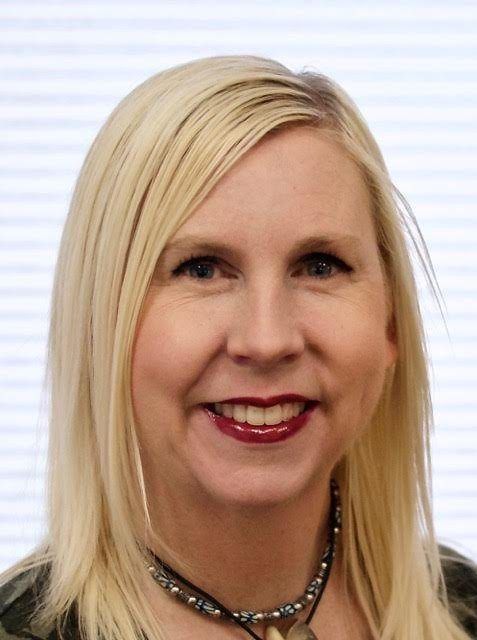 Stacey R., EFDA
Patient Insurance Coordinator and Dental Assistant
Stacey is our dental treatment coordinator in the front office and a certified dental assistant extraordinaire. Originally a certified dental assistant for Healthy Smiles Dental Group, she has transitioned into the front office and assists our dentists as your needs require. She has been a valued team member for eight years! She is a multi-talented team member who is dedicated to ensuring your ease and comfort for all your dental appointments from start to finish. Stacey also verifies insurance benefits and eligibility to ensure you know what to expect with all phases of your dental treatments.
Stacey is a devoted mother and in her leisure time is a cyclist and outdoor enthusiast. Stacey is a fan of fishing, hiking camping and spending time with her family. Originally from Gold Beach, OR.,  Stacey moved to Portland, OR sixteen years ago and is here to stay!
Holli E.
Treatment Coordinator
Holli is our most recent addition to our Healthy Smiles Family. She comes to us with a background in dental for the past 7 years. She started her career as a dental assistant and expanded her knowledge to the front office. Holli loves to help our patients feel comfortable and at ease from scheduling appointments to answering your dental treatment and insurance questions.
Holli and her husband have been married for almost 2 years and are high school sweethearts. Holli is a proud mom to 3 cats and a dog and likes to spend time remodeling their home. On her spare time Holli enjoys spending time with her family and friends, going to concerts, shopping locally, and going to Disneyland. Her and her husband love to explore all of the local breweries from Vancouver, WA to Bend, OR. If you ever want to talk about cats, Holli is your girl.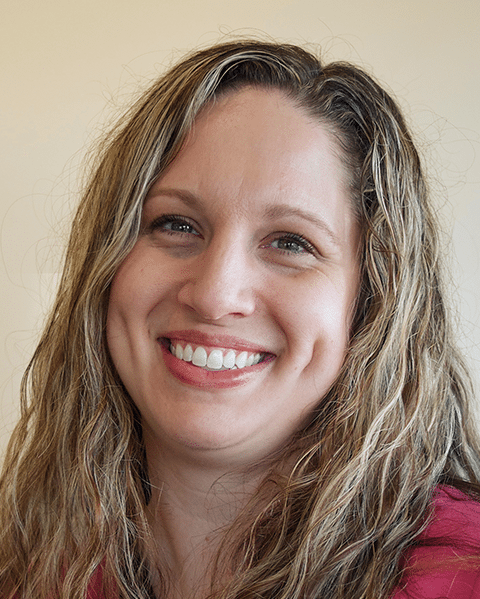 Laine E., RDH
Registered Dental Hygienist 
Laine has been a part of Healthy Smiles Dental Group since 2017. Laine graduated from OHSU in 2001 and takes pride in providing gentle, comfortable and comprehensive dental care for patients. Her warm demeanor, passion in dental hygiene, and soft touch make Laine a great addition to our team.
Laine grew up in Newberg, OR and moved to Portland shortly after graduating high school. Away from the office, Laine enjoys regular visits with her two independent young adult sons, as well as spending time with her husband and going on long walks with their dogs!
Imelda H., RDH
Registered Dental Hygienist 
Imelda migrated to the U.S. with her family from Manila Philippines when she was 9 years old. She received her Associated Degree in Dental Hygiene from Mt. Hood Community College in 2000 and her Bachelors of Science in Microbiology from Portland State University. She has been in the dental field for 20 years and has volunteered in community service programs such as Medical Teams International, as well as mentoring high school students interested in the dental hygiene field. She is passionate about dental hygiene and believes in building trust with her patients, patient education, and providing an atmosphere of ease and comfort. She also values teamwork to ensure the highest standards of care to her patients.
Imelda and her husband have been married for 20 years and have enjoyed raising their two children. Imelda is a busy wife, mom, and ice cream shop owner. She loves to travel with her family and can be found spending her time eating shave ice in Hawaii or down at her family beach house on the Oregon coast. When she is not traveling, Imelda loves to watch and support her favorite NFL team the Seattle Seahawks. One of Imelda's favorite memories is having the opportunity to meet one of the greatest quarterbacks, Russell Wilson, at the Seattle Dental Conference. Go Hawks!!
Jenny M., EFDA
Lead Dental Assistant
Jenny has been with Healthy Smiles Dental group for over ten years! She has been our lead assistant for years, managing the dental assistant team and now is a new addition to our front office team applying her dental assistant knowledge to ensure the ease of discussing treatment plans and scheduling appointments. Jenny oversees clinic OSHA and safety administration, and oversees clinical purchases. She is an invaluable team leader who is dedicated to making sure our dental guests, doctors and team have smooth and comfortable appointments. She is focused on excellence in dental patient centered care and and outstanding customer service.
Jenny decided to become a registered dental assistant because she loves helping and making a difference in people's lives.  She is a Portland, OR  local and has been serving the community as a certified dental assistant for over 15 years. Please let Jenny know if you have any questions about your appointments or upcoming procedures. She is an experienced pillar of dental knowledge and is excellent with helping our dentistry patients understand treatments in simple terms.  If you have any special requests to make your visit more comfortable, please call today and let her know!
In her spare time she enjoys spending time with her family, cheering on the Oregon Ducks and being outdoors. She is an avid fan of Dutch Brothers and is also frequently the office FitBit weekly step challenge winner!
Jennifer B.
Dental Assistant 
Jennifer joined our Healthy Smiles Dental Group Team in 2017 and has become an integral team member!  Since Healthy Smiles Dental Group is now open more days and longer hours,  Jenn  has stepped up to give us an extra set of extraordinary helping hands. You may recognize Jenn who has been helping us out part-time since 2015. We are elated to add her 24 years experience to our dental assisting team full-time!
Jenn is a proficient and gentle certified dental assistant. She is phenomenally kind with people from all walks of life and is extraordinarily gifted when working with children and people with high dental anxiety. She is remarkable with helping alleviate any trepidation patients may have with dental visits. She goes above and beyond to help patients feel welcome, informed and relaxed during their dentistry visits.
Jenn is a Vancouver, WA local and loves spending time with her family,  gardening and home improvement projects. She also enjoys caring for her "fur family" which consists of several bunnies and a dog.
Kerry B. , EFDA
Dental Assistant
Kerry has been with Healthy Smiles Dental Group for several years assisting our patients and dentists with comprehensive dental care. Her calm demeanor helps put even the most nervous patients at ease and her comprehensive approach to gentle dental assisting has made her an invaluable team member. Kerry can help answer any questions or concerns you have about your dental treatments!
Outside the office Kerry enjoys spending time with her family in Portland, Oregon, playing with her adorable dogs and floral design.
Lisa W., EFDA
Dental Assistant
Lisa has been with Healthy Smiles Dental Group since 2017 and has been a dental assistant for over seven years.  She was chosen to be part of the Healthy Smiles Dental Group Team because of her  sincere commitment to outstanding patient care, exceptional attention to detail and outstanding work ethic. Lisa is an integral part of our dental assisting team and is focused on making sure your visits and treatments with us are as comfortable as possible. She has advanced training in NuCalm* and assisting with sedation dentistry.
Lisa enjoys spending time with her daughter and family and is currently going to school full-time to become a dental hygienist! When she has "spare" time, Lisa enjoys being outdoors and spending as much time as possible with her toddler.
Sonia C
Sterilization Technician
Sonia was born and raised in the Hood River Valley. She has been in the dental field for 13 years. She is our multitasker extraordinaire and is the extra hands to each of our team members. Sonia finds her career in the dental field rewarding and enjoys seeing patients leave with a smile.
Outside of dentistry, Sonia loves spending time with her husband and being a mother to her son.  In her free time she enjoy capturing the beauty of the Pacific Northwest with photography and spending time with her family.