In 2009, Healthy Smiles underwent a major revitalization project to support our patients, the broader community, and the environment.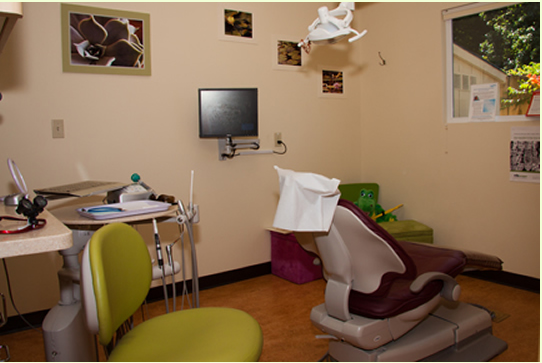 Medical Improvements:
A state-of-the-art, eco-friendly digital x-ray machine.
Expanded and updated sterilization center.
Additional exam-and-treatment rooms.
Logistical Improvements:
Improved entry ramp and handrail for safer access
Improved security lighting
Private consultation room
Wheelchair access
Physical Improvements:
An energy efficient, waterless pump
A dedicated mercury removal system
A bike rack for Healthy Smiles team members and patients
An automated sprinkler system for water conservation
Improved landscaping
Carrying on a Proud Tradition
"One generation plants the trees, another gets the shade." – Chinese Proverb
The late Dr. Mitsuo R. Nakata, DMD, graduated from NorthPacific College of Dentistry (now OHSU) in 1939. He spent his career serving the needs of the greater Hollywood and Roseway communities in NE Portland.
Dr. Mitsuo Nakata was conscripted into the military to train people in speaking Japanese. At the same time, his family was sent to the internment camps in Washington while his practice was packed up. Afterwards, he returned and re-opened his office, staying in the community until his passing. His son Dr. Ronald Nakata also spent his entire career in NE Portland, retiring in 2005.
Dr. Nakata and Drs. DeMasi and Saber met through mutual friends in the dental community and Dr. Nakata felt comfortable passing his office to them when he retired. Healthy Smiles is proud to have patients from the original practice started by Dr. Mitsuo Nakata.
"We are deeply honored to carry on the history of caring that Dr. Nakata set forth about 70 years ago," said Dr. DeMasi.
In 2009 Drs. DeMasi and Saber dedicated a Japanese Maple tree in Dr. Nakata's honor, adorned with a bronze plaque reading, "One generation plants the trees, another gets the shade." Dr. Ronald Nakata, DMD, son, and successor of the late Dr. Mitsuo Nakata, was present for the special dedication along with other members of the Nakata family.